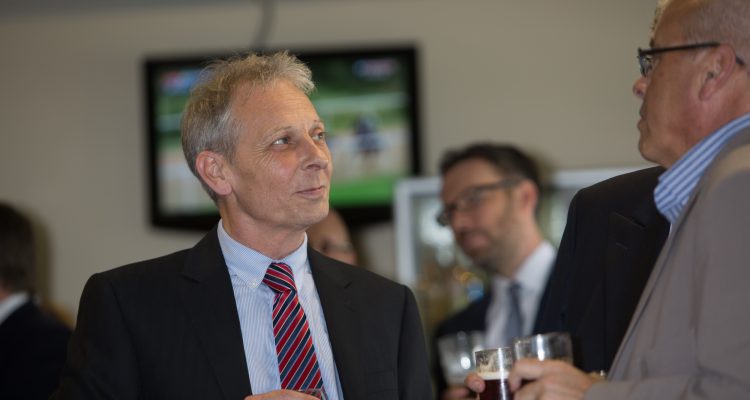 Finance For Enterprise has been supporting the start-up and growth of SMEs since 1985, as one of the first enterprise agencies and business loan funds in the region, initially operating as Donbac.
To celebrate our 30th Anniversary, we hosted a summer afternoon of racing at Doncaster Racecourse to thank key partners and intermediaries who have shown continued support along the way.
Managing Director, Arthur Foreman said: "We're extremely proud of our track record in supporting businesses over a number of decades and are keen to maintain our support in the future.
"We're thrilled that so many of our friends and colleagues came along to help us mark this important milestone in our history, because they have been instrumental in helping us achieve year on year growth.
"When we celebrated our 25th Anniversary in 2010, we were proud to announce that we had lent £25 million to businesses over 25 years. In the 5 years since that time, we have worked with partners to source additional capital and have significantly increased our Investment Manager numbers to provide capacity to match the demand for finance from those businesses unable to meet bank landing criteria. Consequently, our investments in the past 5 years total almost £14 million and we are delighted to have provided a vital source of finance for so many of our local businesses."
£6.5 million of this total has been advanced in the short 13 month period since the decision was made to adopt the Finance For Enterprise name, which has provided a fresh and more relevant brand: this is in addition to £500,000 of investments via the Start Up Loans programme, the latter contributing to the creation of 60 new businesses.
"Our investments have contributed to the creation of around 700 jobs in the past 5 years and helped to safeguard a further 765: using a method of calculation validated by several government departments, this has added £41 million of value to the local economy during this 5 year period. We are passionate about supporting the region's businesses and are committed to maintaining our support for years to come."