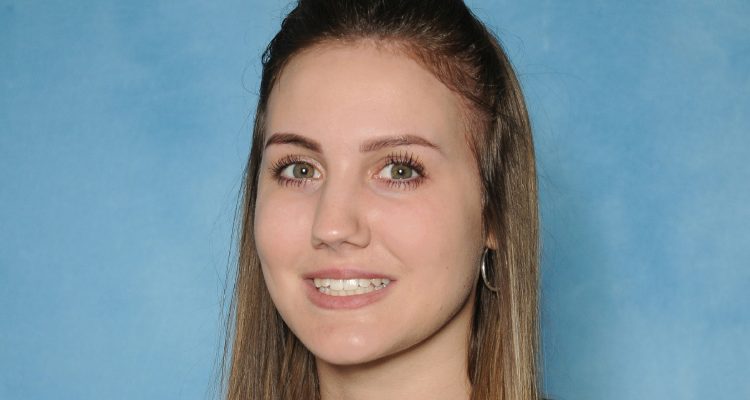 An 18 year-old former apprentice has been singled out for praise as an 'unsung hero' at a prestigious national awards ceremony which celebrates the important contribution made by those working in the enterprise support sector.
Rebekah Wickham,  business administrator at Doncaster-based Finance For Enterprise, was highly commended in the Unsung Hero category, a special award which recognises the important contribution made by a member of staff who plays a crucial role in meeting the needs of the business and its clients.
Since joining the alternative lending provider in 2016 as a business and admin apprentice, Rebekah has successfully attained level two and level three qualifications. Since completing her studies, Rebekah has taken on additional responsibilities and is playing an increasingly important role in the operational management of the alternative lending provider.
During her two year apprenticeship Rebekah's commitment and dedication was recognised, after being named as 'learner of the month' as well as being highly commended at the Doncaster apprentice of the year awards as a future shining star earlier this year.
Recently, Rebekah headed to London where she discovered her efforts had been recognised by the National Enterprise Network which provides support and representation to enterprise support organisations including Enterprise Agencies, Chambers of Commerce, specialist providers and local authorities. The annual awards recognise excellence in the delivery of enterprise support and designed to encourage the exchange of best practice throughout the sector.
Since completing her apprenticeship, Rebekah has continued to excel in her new role, taking on additional responsibilities including the production of important client documentation, as well as playing an important role in helping to shape and implement Finance For Enterprise's marketing strategy.
Rebekah Wickham, Business Administrator, Finance For Enterprise said:
"I didn't realise Finance For Enterprise had nominated me for the awards until I saw my name on the shortlist and never in my wildest dreams did I expect to hear my name being called out during the evening!
"I feel I've grown and developed a lot since joining Finance For Enterprise and the support I have received has enabled me to complete my apprenticeship and since that time, I have taken on additional responsibilities, but I'm certain that when I look back on my career in years to come, it will be a day that I will always remember."
Paula Foreman, Operations Manager, Finance For Enterprise, said:
"Aged just 18,Rebekah has quickly established herself as being an integral member of staff. From the first day she joined us, we knew she had the potential to be a shining star and in very a short period of time she has made an valuable contribution to the smooth running of the organisation.
"Every morning Rebekah enters the office with a smile, she is eager to learn, and her timekeeping and attendance have been exceptional. She expertly manages the demands of our team, helping us to develop as an organisation. Put simply, she has brought a fresh approach and fresh thinking, which is underpinned by her determination, passion and genuine interest in building a career with Finance For Enterprise, and it's terrific to see the Judges single her out for praise at one of the most important awards ceremonies in our industry."
Rebekah is the second member of staff in two years to gain recognition at the National Enterprise Network Awards and follows in the footsteps of Finance Manager, Leanne Beck how was named as Unsung Hero in 2017.
Responsible for supporting pre-start and growing businesses to overcome funding shortages throughout the Sheffield City Region, Lincolnshire and East Yorkshire, Finance For Enterprise delivers a range of tailored lending packages as an alternative to bank lending.