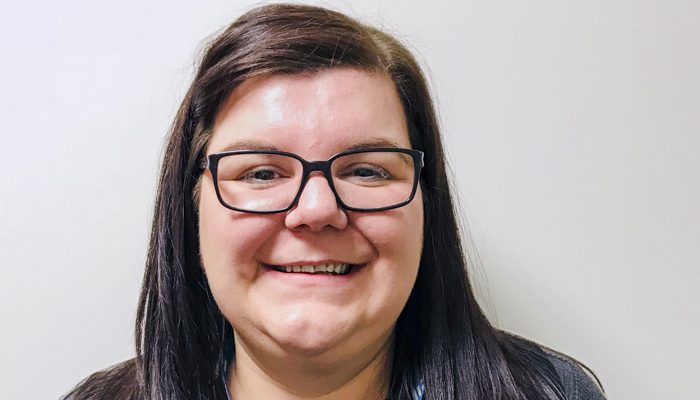 A 'hidden gem' who has been nominated in helping more than 400 small businesses throughout South Yorkshire access financial support is finally being given a chance to enjoy a spot in the limelight, after being shortlisted for a prestigious National Enterprise Award.
Leanne Pilkington (31), who works as Finance Manager at Doncaster-based Finance For Enterprise (FFE) is one of just four from across the UK to be shortlisted at the 2017 National Enterprise Network Awards.
The awards recognise excellence in the delivery of enterprise support, promoting best practice, and improving the levels of services delivered by local and regional enterprise agencies and Leanne was nominated by her colleagues in recognition of the valued contribution she makes to Finance For Enterprise.
Responsible for supporting pre-start and growing SMEs to overcome funding shortages Finance For Enterprise delivers a comprehensive range of tailored lending packages, designed to support new and growing businesses, as an alternative to bank lending. Over the past twelve months, Leanne has played an instrumental role in helping more than 400 small and medium-sized businesses to access over £5 million in business lending, resulting in new jobs being created, investment in new products and services as well as providing the vital cashflow needed to help the region's entrepreneurs to succeed.
Leanne began her career with Finance For Enterprise in 2012, initially joining the company as an administration officer and since then has taken on additional roles and responsibilities including overseeing the rebranding of the business from Donbac to Finance For Enterprise in 2014, as well as implementing both internal and external communication strategies and working closely with FFE's growing team of Investment Managers. At the same time, Leanne has spent the past three years devoting her evening and weekends studying towards an AAT Finance Qualification, enabling her to further develop her career within the not-for-profit organisation.
After the positive comments about Leanne's dedication and commitment to her role impressed the judging panel, she became one of just four candidates across the UK to secure a place in the shortlist, and will go head-to-head with others from Suffolk, Lancashire and Rotherham.
Leanne Pilkington, Finance Manager, Finance For Enterprise said:
"It was a complete surprise to see my name on the shortlist. Normally it's my job to submit award entries, but on this occasion, my colleagues entered me without knowing about it. After overcoming the initial shock, I feel genuinely humbled that my colleagues felt that I am worthy of being nominated and to receive a place on the shortlist is a terrific honour and I'm looking forward to taking part in the awards ceremony in December."
Paula Foreman, Operations Manager, Finance For Enterprise said:
"Leanne really is a hidden gem within our organisation and I'm thrilled that her hard work and dedication has been recognised by our industry body. To be shortlisted for the 'Unsung Hero' award is a reflection of the immense contribution and significant impact she has played since joining the FFE team.
"Leanne is a very unassuming character who plays down her vital role, but in truth her contributions are valued and respected and appreciated by every member of staff – from the boardroom to the clients she supports. Leanne really is a shining star within our organisation and we wanted to tell the world about her and hope she recognises how much she is valued and appreciated."
The 2017 National Enterprise awards will take place at the NatWest Building, London on 1st December 2017