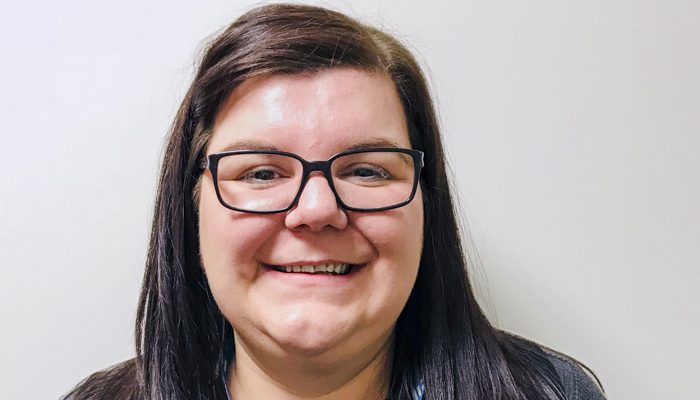 A long-standing member of staff at a South Yorkshire based alternative funding provider has been awarded the title of Unsung Hero of the Year after winning a prestigious award at the National Enterprise Network awards.
Leanne Pilkington (31), a Finance Manager at Doncaster based Finance For Enterprise, added another trophy to the alternative funding provider's cabinet after winning the Unsung Hero of the Year award.
Instrumental in helping over 400 small businesses from across South Yorkshire to access over £500 million in financial support to help launch, develop and grow their business, Leanne was just one of four shortlisted from the UK in the Unsung Hero category, after being covertly nominated for the award by her colleagues at Finance For Enterprise who described her as a 'hidden gem' and highlighting her impact in helping the organisation to grow and enhance its performance.
After joining the not-for-profit organisation in 2012 as an Administrative Officer, Leanne quickly displayed determination by taking on additional roles and responsibilities, mainly overseeing the re-brand of the organisation from Donbac to Finance For Enterprise in 2014. To further develop her role and career in the financial industry, Leanne spends her time after work studying at Doncaster College for an AAT qualification in Accountancy, of which the National Enterprise Network judges commented saying it was "testament to Leanne's attitude that she embraced all opportunities afforded to her."
Leanne was presented with her award at a glittering awards ceremony which took place at the Nat West Conference Centre, London and was organised by the National Enterprise Network, a member body which represents enterprise support providers within England. She was presented the award by National Enterprise Network Chairman Graham Marley who praised Finance For Enterprise for "encouraging and allowing its staff members to grow and develop."
Leanne Pilkington, Finance Manager, Finance For Enterprise said:
"It was a complete surprise to find out I had been shortlisted, as my colleagues submitted a nomination on my behalf and I didn't know anything about it! But it was even more of a surprise when my name was called out as the winner. To hear the judges praise not just me but the organisation I love working for was a real highlight of the night and I am proud to be part of the Finance For Enterprise team and developing my career further."
Paula Foreman, Operations Manager, Finance For Enterprise said:
"I have worked alongside Leanne since she first joined us in 2012 and since then she has rapidly risen through the ranks at Finance For Enterprise and today she plays a vital role within the organisation. I am continually impressed with Leanne's motivation, determination and desire to succeed every single day. She has made a huge impression in the six years she has been here and it's a huge honour for a member of our team to be recognised by our industry body, the National Enterprise Network."