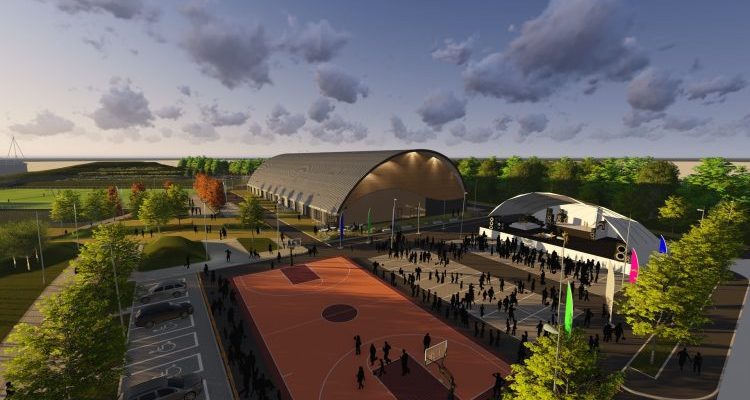 Park Community Arena Limited was set up to develop a new £3.5 million multi-purpose arena (architects Bond Bryan, Sheffield) to be located within the Olympic Legacy Park (OLP) in Sheffield.
As well as providing the community with affordable, quality and flexible indoor facilities for a broad range of sporting, leisure, business and education facilities it will also provide a permanent home for the Sheffield Sharks basketball franchise and the region's largest major events company, MLS Contracts Limited.
The Arena will be a flexible venue with the ability to seat up to 3,000 people. Facilities will be used by students from Oasis Academy and UTC Sheffield Olympic Legacy Park during the day and available for community clubs at evenings and weekends.
Park Community Arena Limited obtained funding from Finance For Enterprise to support the planning application process, development of the plans, project management, and business planning.
"Finance For Enterprise's support was important to assist Park Community Arena Limited in the pre-planning stages of development, which is often the toughest period of any business start-up and project development," said Yuri Matischen, Director of Park Community Arena and Chairman of the Sheffield Sharks.
"Tim and Finance For Enterprise understood the vision of the Olympic Legacy Park and the innovation behind the new indoor arena in the context of a major health and well-being development in the Don Valley area. Their support and confidence in our project helped us lever other investment and get us through a challenging planning process."
Project Director, Gerry Montgomery, anticipates that the arena will be built and open by the summer of 2017 in time for the 2017 academic year and the new Sharks season. For further information about Park Community Arena, initially contact Yuir Matischen on 07799 436981 or visit Olympic Legacy Park