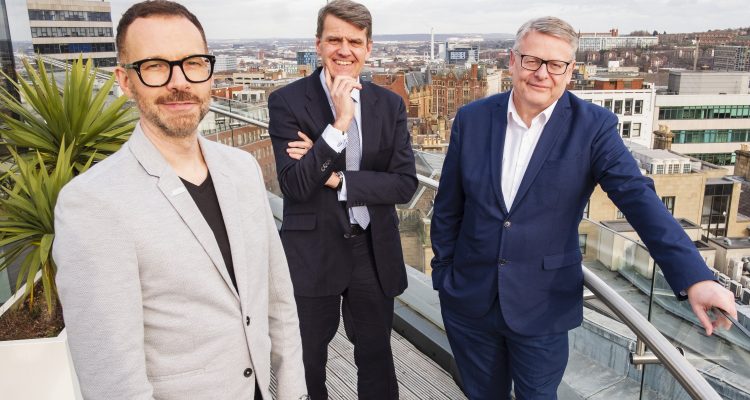 NPIF – BEF & FFE Microfinance, managed by the Business Enterprise Fund (BEF) and Finance For Enterprise (FFE) and part of the Northern Powerhouse Investment Fund (NPIF) have successfully provided over £10 million of loans to help businesses in the region overcome barriers to growth.
Appointed in 2017 to deliver NPIF – Microfinance loans to businesses in Yorkshire, the Humber and Tees Valley FFE and BEF have worked collectively to support SMEs and collectively the two lenders have advanced 220 NPIF loans, totalling just over £10 million.
In addition to helping businesses access finance through NPIF, in many cases, investments have been match funded by both lending partners, resulting in a total of a further £11.6 million being advanced by FFE and BEF to these investee SMEs based across the region.
As a direct result of the funds received, benefitting businesses have created over 1,589 new jobs so far, as well as securing the vital funds needed to invest in research and development, improving manufacturing processes, as well as expanding their operations.
Andrew Austwick, Managing Director, Finance For Enterprise, said: "Microfinance plays an important role in helping SMEs to access the vital funds they need to prosper and grow. In many cases, the financial support we've provided has enabled businesses to embrace new ways of working, investing in new products or services and creating skilled jobs within the regional economy – it's levelling up in its truest sense."
Steve Waud, CEO, Business Enterprise Fund, said:
"We are delighted to have delivered more than £10 million of NPIF funds to SME businesses across Yorkshire, Tees Valley and The Humber. NPIF funds are critical to the growth and success of the region's SMEs who are, in turn, critical to the regional economy and the wellbeing of the communities they serve. We look forward to delivering the next £5 million."
Sean Hutchinson, Senior Investment Manager, British Business Bank, said: "Finance For Enterprise and the Business Enterprise Fund have played a fundamental role in the Northern Powerhouse Investment Fund to date, delivering microfinance to more than 200 small businesses across the North of England. Access to finance is vital to support growth for many businesses in the region, enabling the creation of new jobs, funding expansion projects and filling gaps in working capital."
Finance For Enterprise and Business Enterprise Fund both provide loan funding worth up to £100,000 through the Northern Powerhouse Investment Fund.
The Northern Powerhouse Investment Fund project is supported financially by the European Union using funding from the European Regional Development Fund (ERDF) as part of the European Structural and Investment Funds Growth Programme 2014-2020 and the European Investment Bank.