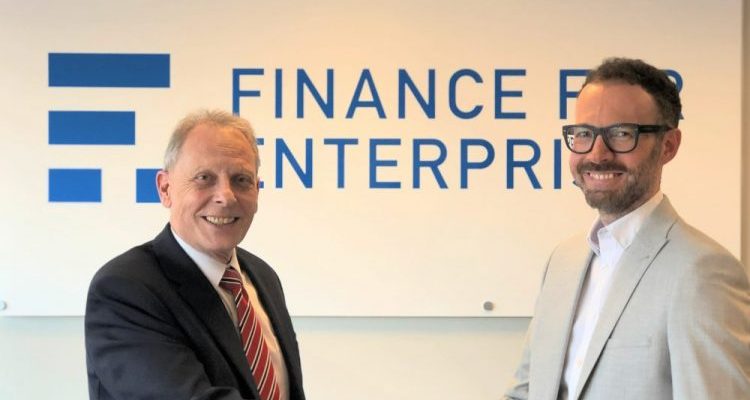 An experienced fund manager with a successful track record of supporting SMEs throughout the Sheffield City Region and North East Lincolnshire has been appointed as Joint Managing Director of Finance For Enterprise.
Andrew Austwick will work alongside existing Managing Director, Arthur Foreman, with responsibility for the further growth and development of the long-established business loan fund provider which operates from offices in Doncaster and Grimsby.
Andrew joined Finance For Enterprise in 2013 as an Investment Manager and has since risen through the ranks of the organisation. For the past two years, the former banker has been responsible for overseeing investment activity and managing fund performance.
Launched in 1985, and originally operating as Donbac, Finance For Enterprise has a long record of providing finance to established businesses which are unable to source lending from mainstream sources, as well as providing access to Start Up Loans for new start businesses.
In the last five years, it has provided £37 million of loans; this has included £27 million to around 600 established businesses and £10 million to 550 new start businesses. This funding has helped in the creation of more than 1400 new jobs with a further 1800 being safeguarded, resulting in a net economic contribution to the region during the five-year period of more than £140 million.
Andrew will work alongside Arthur to help maintain and further develop the impact of the company in the region following the recent securing of additional capital by Finance For Enterprise.
Commenting on his appointment, Andrew Austwick said:
"One of the rewarding aspects of working at Finance For Enterprise is being able to add genuine value by identifying and supporting viable businesses which have the potential to contribute to the local economy but which for whatever reason, fail to meet the lending criteria of the banks and other traditional lenders.
"We have developed the expertise and ability to successfully lend to this market and are delighted to have secured further capital for the region to maintain and further develop our activities."
Managing Director Arthur Foreman said:
"Since joining Finance For Enterprise six years ago, Andrew has made a significant contribution to the continued success of the organisation.
"We have made great strides in the past decade and Andrew's appointment is part of our long-term succession planning and is integral to the continued growth of the company which in turn, provides genuine social and economic benefits for the region as a whole."