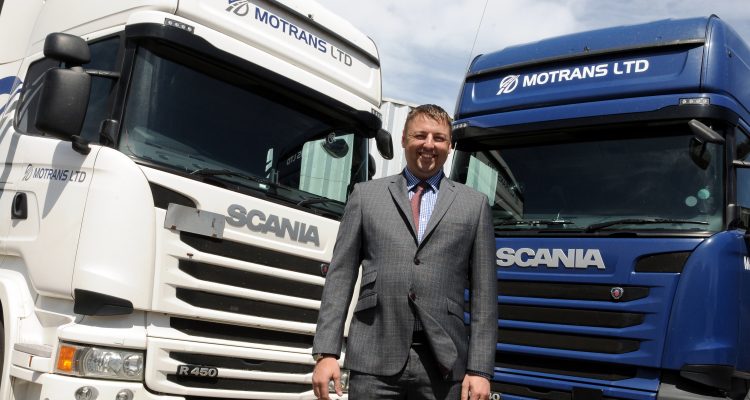 An ambitious entrepreneur who was left unable to work has transformed an idea into a multi-million-pound business venture after securing backing from NPIF – BEF & FFE Microfinance,  which is managed by Finance for Enterprise (FFE) and Business Enterprise Fund (BEF) and part of the Northern Powerhouse Investment Fund.
Dean Morris launched Grimsby based logistics company Motrans in 2016 when the former electronics engineer found himself unable to work after experiencing a serious injury. Determined to provide for his family, he turned to the logistics industry for inspiration after noticing the significant investment being made by into North East Lincolnshire's transport infrastructure.
After noticing significant government investment in the local transport infrastructure Dean felt confident he could build a successful business, and he turned to his days as a student when drove lorries in his spare time to earn extra money. After teaming up with an experienced transport manager, Dean's business began to take shape.
Within a matter of months, Dean had built up a fleet of ten lorries, and was quickly outgrowing the site he had earmarked for his business. Feeling confident his business model would succeed he turned to alternative lending provider Finance For Enterprise to secure the vital funds needed to continue to grow and expand his business further.
Working with an experienced Investment Manager, Dean was able to secure a £25,000 business loan from the Northern Powerhouse Investment fund which he used to invest in his growing fleet business.
Today, Dean's workforce has grown from two members of staff to a company which employs more than 28 employees and the funds provided by Finance For Enterprise has enabled Dean to invest in the purchase of fourteen additional trucks and a vehicle transporter, as well as renovating the new larger premises his business needed to continue to grow.
Dean Morris, CEO, Motrans said:
"I set my sights on achieving a seven-figure turnover for the business, which would enable me to continue to invest in building the fleet, securing new orders and creating new jobs in the local economy. Although I'd worked as a haulier during my student days, I was keen to engage with someone who knew the industry well.
"The business started well, but I knew that to grow the company I needed to build my own fleet of vehicles, as well as securing the premises which would provide the space to house them when they were not on the road and to achieve this finance would be required. I was a relatively new business owner, with a limited track record, but Finance For Enterprise saw the potential in my idea, enabling me to concentrate on growing my business.
"Finance for Enterprise made the application process quick, easy, and jargon free, and as a result we have been able to improve and expand the business by purchasing new vehicles and developing providing opportunities."
Jane Cusse, Investment Manager, Finance for Enterprise said:
"The logistics industry is typically driven by economies of scale, Dean recognised that for his business to become viable and ultimately profitable, he needed to build a fleet of lorries which could enable him to build a brighter future for himself.
"Since working with Dean, the company has grown substantially. The funds provided have enabled Dean to secure fifteen new vehicles which has opened up a brand new market for this business and Motrans has already achieved a seven figure turnover, despite trading for little over three years and Dean is showing no signs of resting on his laurels just yet.
"Many new business owners are often left stunned when their request for funding is rejected by traditional high street banks. Finance For Enterprise was created to help businesses to secure the vital investments needed to grow, evolve and succeed. This approach not only helps to create new jobs, but ultimately contributes towards building a stronger local and regional economy."
Mark Wilcoc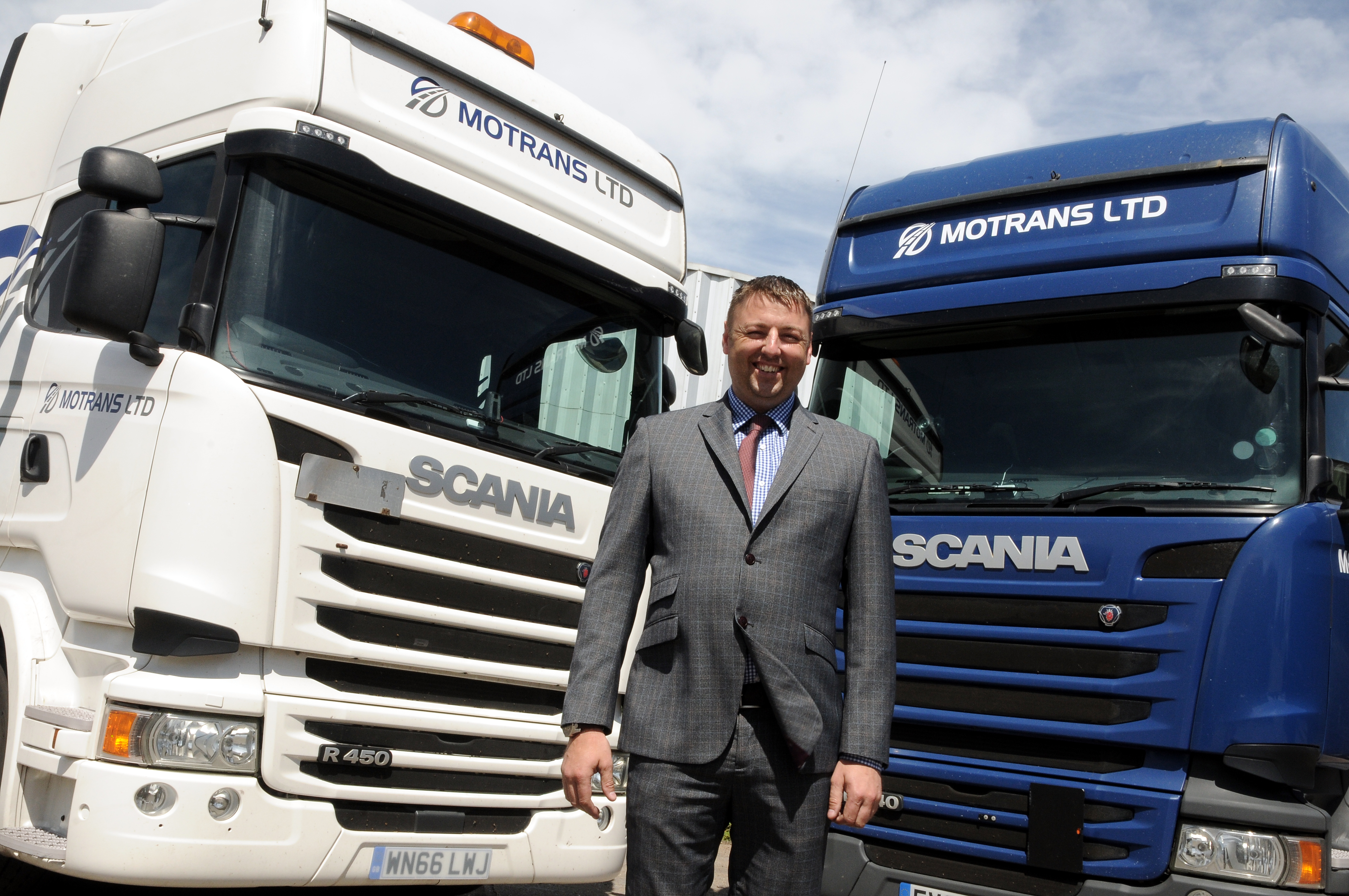 kson, Senior Manager at the British Business Bank said:
"Since its launch in 2017, NPIF's impact on businesses has been wide-ranging, providing funding to employ new staff and acquire new facilities. We are pleased that NPIF is continuing to unlock the North's growth potential by supporting growing businesses with vital investment."
The Northern Powerhouse Investment Fund project is supported financially by the European Union using funding from the European Regional Development Fund (ERDF) as part of the European Structural and Investment Funds Growth Programme 2014-2020 and the European Investment Bank.