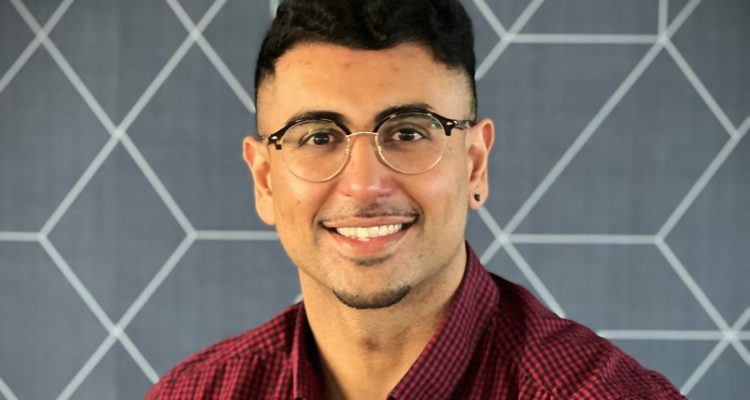 Finance For Enterprise has welcomed experienced business lending manager Gurinder Mandir.
Former banker Gurinder will be responsible for helping SME businesses across the UK to access a range of different lending packages to help them plan for future growth, but who are typically unable to secure financial support from traditional high street lenders.
Gurinder joins Finance For Enterprise having spent the last two years working in the alternative finance sector. During that time, he successfully helped businesses to access in excess of £5 million in loan funding, as well as being responsible for supporting a wide range of companies and helping them access financial support during the Covid-19 pandemic.
Prior to working in the alternative finance sector, Gurinder spent nine years working in banking. He joined the Barclay's Degree Programme in 2012, where he balanced his day job with studying, and within just three years he had successfully risen through the ranks to become an assistant branch manager, where he managed a team of seven, before choosing to specialise in business finance.
Outside of the office, Gurinder is a keen kickboxing enthusiast, a passion that he has enjoyed since he was just ten years old, and although he spends most of his time using the sport to keep fit, he has just fought his first competitive bout in over eight years, helping his club to be crowned ICO British Champions 2022 and walking away with the title in the under 85kg K1 category.
Gurinder Mandir, Senior Business Lending Manager, Finance For Enterprise, said:
"Having worked in the alternative finance sector for a number of years, I understand just what an important role organisations like Finance For Enterprise play in helping to support SME businesses throughout the region.
Against a backdrop of rising levels of inflation, skills shortages in the workforce and the continued impact of Covid-19 on many businesses, for many companies the importance of the ability to access finance has never been greater.
One of the main reasons I decided to join Finance For Enterprise is because they recognise the importance of building relationships with the companies they support, really getting to know how a business works and using judgement and understanding of the business when determining the outcome of a lending application. I'm looking forward to using the skills and knowledge I've developed throughout my career to help support the vital work Finance For Enterprise undertakes."
Andrew Austwick, Managing Director, Finance For Enterprise, said:
"Gurinder is a great addition to Finance For Enterprise, he brings passion and enthusiasm, coupled with experience and knowledge to his new role. His career that has seen him work in both the banking and alternative finance sectors, he has gained a unique insight into the challenges many businesses face when it comes to accessing finance.
He's clearly a very driven and motivated individual, and we are delighted to welcome him to Finance For Enterprise."
Finance for Enterprise acts as a delivery partner for the British Business Bank's Coronavirus Small Business Interruption Loans Scheme (CBILS) and Start Up Loans UK.
Launched in 1985 as one of the UK's first Enterprise Agencies and as a business loan fund, today Finance For Enterprise supports SME businesses throughout Yorkshire, the Humber and the East Midlands, providing business loans up to £250,000.