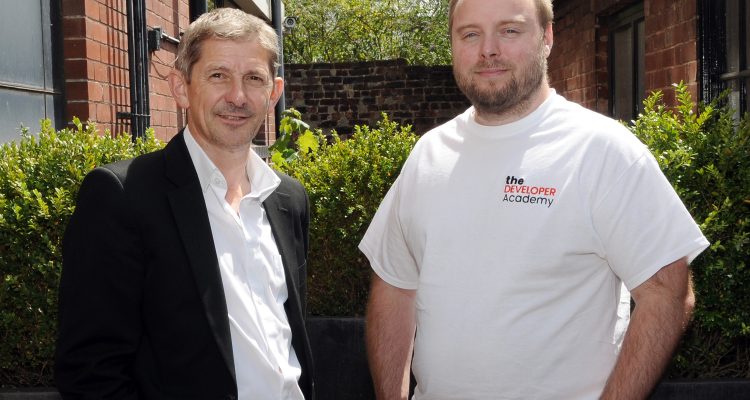 A specialist training company is helping businesses in the digital sector to overcome the abundance of software engineering vacancies in the region after securing a £75,000 loan from NPIF – BEF &FFE Microfinance, which is managed by BEF and Finance For Enterprise and is part of the Northern Powerhouse Investment Fund (NPIF).
The Developer Academy has successfully helped over 300 individuals build careers in software programming and app development through its intensive coding bootcamps. With funding in place, company founder Ben Atha is planning to expand the number of courses offered by the academy, which are designed to help individuals learn how to code and prepare for future careers in software development and data science.
Ben was inspired to launch The Developer Academy in 2019 when he realised that many businesses across the region were struggling to find suitable candidates to fill computer programming vacancies. He spent time talking to employers and developed a series of courses that aimed to equip candidates not only with technical knowledge but with the vital problem-solving skills needed to succeed in the industry.
Designed to support students with no prior experience of coding, Ben's formula proved to be an instant success and not only supports privately funded students but delivers a range of courses on behalf of the Department for Education, Sheffield City Council and Sheffield College.
Each course is run part-time and lasts between 12 and 24 weeks. Sessions are held remotely and supervised by an experienced tutor. Despite enjoying some success, Ben realised that to grow the business further, additional funding would be required. After discussing his ideas with his accountant, he approached alternative lending provider Finance For Enterprise for help.
Working with experienced business lending manager Jeremy Meadowcroft, Ben was able to secure a loan of £75,000. Since securing funding, The Developer Company has now doubled workforce to 11 employees, and is currently working on rolling out additional courses to support other businesses in the tech sector to overcome skills shortages within their workforce.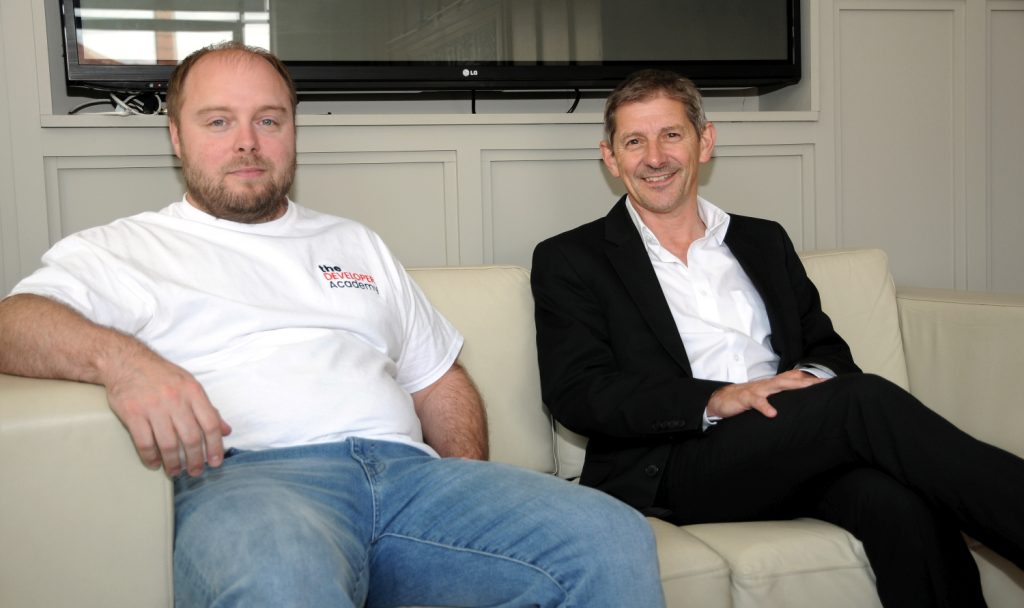 Ben Atha, Founder, The Developer Academy, said:
"There is a common misconception that to be a good coder, you must have had an interest in computing for many years, or a have a degree in quantum physics. In reality, coding is built around solving problems. There are many opportunities to build successful careers in the digital sector, and I wanted to help break down the barriers to give people with an interest in computing a chance to pursue careers in the sector.
Our courses are all run through live sessions with an experienced instructor on hand to guide our students. During the Covid-19 pandemic, we switched our learning from a classroom to online sessions, and since then we haven't looked back. I felt we'd hit on a successful formula, but I recognised that to grow the business, additional funds would be needed to recruit the necessary personnel.
It felt like a chicken and egg situation: to generate more income, we needed to run more courses. To run more courses, we needed more staff, and to recruit more staff we needed to maintain a healthy cashflow. I spoke to my accountant, and we discussed the pros and cons of waiting and growing organically or securing funding to allow the business to grow more quickly. I decided to explore the funding avenue, and since securing the funds from Finance For Enterprise, we've doubled the size of our workforce as well as expanding the range of courses we offer."
Harry Bushell, Corporate Finance Executive, Hentons Accountants, said:
"The Developer Academy has enjoyed a sustained period of growth, against the backdrop of a challenging economic period. With a number of regular contracts secured, Ben took the decision to seek funding to support the next phase of growth allowing him to scale more quickly.
As a relatively new company, Ben was unsure whether he would be able to secure the financial support he needed to grow the Company. To support the funding, we worked with Ben to prepare a fully integrated set of forecasts and introduced him to Finance For Enterprise as a suitable funding partner as well as assisting him throughout the process. This lead to his funding requirements being secured, the business hasn't looked back since"
Jeremy Meadowcroft, Business Lending Manager, Finance For Enterprise, said:
"Ben and his team have developed a fairly unique business model, which not only helps to give individuals across the region the chance to build careers in a rapidly growing industry sector, but also helps businesses to overcome the skills shortages they are facing. The investment means that more people will be able to benefit from The Developer Academy's work, and that can only be a win-win for the region.
When we consider a lending application at Finance For Enterprise, we take time to look at the social impact of a loan, and supporting The Developer Academy not only means that new jobs will be created within the business, but their successful work is also helping other businesses in the region to recruit the staff they need to grow and innovate."
Sean Hutchinson at British Business Bank, said: "Training and developing the next generation of workers is an important task, and it is fantastic to see the Northern Powerhouse Investment Fund and Finance For Enterprise supporting this by investing in business such as The Developer Academy. The company is one of the many examples of businesses boosting the North's tech capabilities."
Finance For Enterprise provides a range of tailored loans up to £250,000, aimed at supporting SMEs throughout Yorkshire and the North Midlands. The company acts as fund manager for the Northern Powerhouse Investment Fund and Start Up Loans.
The Northern Powerhouse Investment Fund project is supported financially by the European Union using funding from the European Regional Development Fund (ERDF) as part of the European Structural and Investment Funds Growth Programme 2014-2020 and the European Investment Bank.