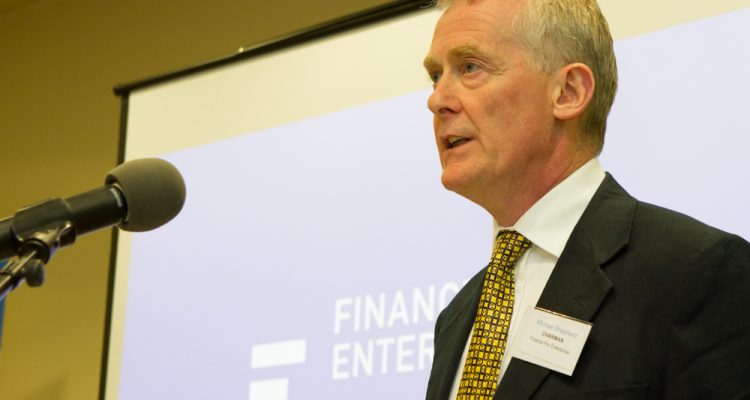 A finance organisation which has supported businesses across South Yorkshire and the North Midlands for more than 25 years has revealed a new strategy for growth today.
Finance For Enterprise, previously known as Donbac, has invested in a fresh new brand and marketing strategy. The new look was revealed at a special launch event at the Aston Sheffield Hotel attended by nearly 100 representatives from the region's business community.
The clean, modern branding and clearer name will support the organisation's aim to boost growth throughout the region by making more businesses aware of its services and helping them to secure finance.
Finance For Enterprise provides new and existing businesses which may have been unable to access mainstream funds with the finance they need to invest and grow.
Finance For Enterprise Chairman Michael Shepherd said: "We're extremely proud of our track record in supporting businesses over the last 25 years and have ambitious plans to increase the volume of that support over the coming months and years.
"We've often been described as a 'best kept secret' which is something we need to move away from. The new brand will help us do that.
"We've got access to more funds than ever and, as the economy picks up, we're determined to ensure that viable businesses get all the support they deserve. As an organisation which helped secure or create 796 jobs across the region last year, we have a lot to shout about."
The new branding, which was created by Barnsley-based DMSQD, will be supported by the launch of a new website and corporate brochures.
Finance For Enterprise has loaned £8 million to 600 businesses since 2008 and supported 50 businesses with a total investment of £1.1 million in the first quarter of 2014. The organisation's median loan value is £27,000 over a typical 36 month term.
Finance For Enterprise is a not for profit company limited by guarantee.
NOTES TO EDITORS
Finance For Enterprise is an accredited Community Development Finance Institution, an accredited Enterprise Agency and a registered lender under the Enterprise Finance Guarantee scheme.
This news release has been prepared by Cream Consultancy, Barnsley Digital Media Centre, County Way, Barnsley, S70 2JW.
For more information, images and interview requests please contact Cream on 01226 720740 or mobiles 07591 288 711/ 07515 657597