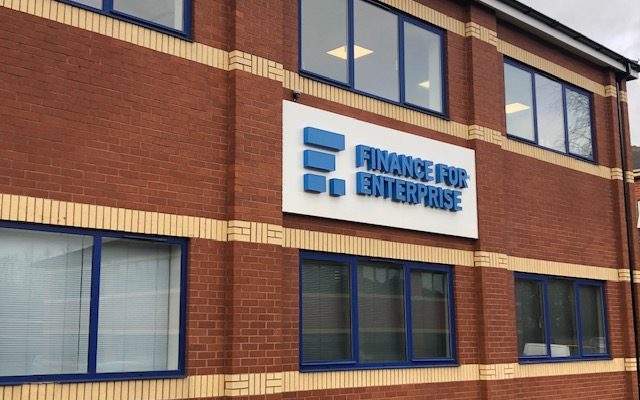 Doncaster-based alternative lending provider Finance For Enterprise is marking the milestone of helping SME businesses access more than £50 million of lending by announcing plans to expand its operations in South Yorkshire after relocating to new headquarters.
Over the past five years alone, the funds provided by Finance For Enterprise have helped to boost the regional economy by more than £140 million, helping businesses to create over 1400 new jobs as well as safeguarding an additional 1800 roles. After recognising growing numbers of SME businesses are continuing to experience difficulties when it comes to securing the vital funds needed to drive growth.
As part of the company's own expansion plans, Finance For Enterprise has completed the freehold purchase of the Oaks House. The 5,000 sqft building, which is split over two floors was previously home to Yorkshire Bank's business banking hub in South Yorkshire and will see the company relocate from Doncaster Business Innovation Centre. Finance For Enterprise will occupy the first floor of the new premises, whilst the ground floor will be made available to lease.
Responsible for helping SME businesses to access the vital funds needed to underpin growth, Finance For Enterprise acts as a delivery partner for the Northern Powerhouse Investment Fund, Start Up Loans UK and recently secured an additional £15 million of funding through a collaboration with Big Society Capital and Europe's leading sustainable bank Triodos.
Andrew Austwick, Managing Director, Finance for Enterprise said:
"2020 is a significant year for our organisation. We're not only celebrating our 35th anniversary but we have also reached the significant milestone of delivering more than £50 million of lending to support SME businesses throughout the region.
"Relocating to new premises will provide us with the additional capacity to help more businesses to succeed and grow, whilst crucially providing a platform to extend the range of services we currently provide to the business community. As part of these plans we're adding new members of staff to our workforce and continuing to reach out and assist businesses which have been overlooked by traditional high street lenders.
"In recent years growing numbers of SME businesses have faced difficulties when it comes to securing lending from traditional high street lenders. Relocating to new, larger premises will help us to continue to invest in the local and regional economy and help businesses which have been typically overlooked by traditional lenders to access the vital funds needed to realise their growth ambitions"
Over the last five years alone, Finance for Enterprise has provided £50 million of loans; this has included £27 million to around 600 established businesses and £10 million to 550 new start businesses. This funding has helped in the creation of more than 1400 new jobs with a further 1800 being safeguarded, resulting in a net economic contribution to the region during the five-year period of more than £140 million.