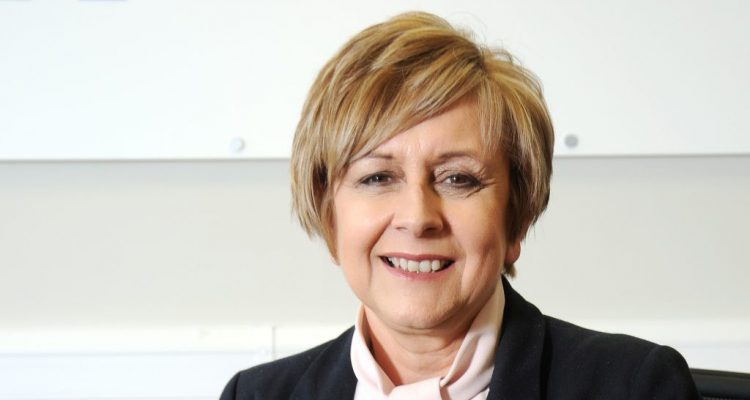 Gillian Pickard is Finance For Enterprise's start-up specialist. Working closely with a number of funding partners including Start Up Loans UK she helps new business owners to secure the vital funds needed to launch their own businesses.
What is your role at Finance for Enterprise?
As an Investment Manager, my job involves helping business owners to secure the funds needed to build or grow their business. I specialise in supporting new entrepreneurs and start-up businesses which are based in the Sheffield City Region.
Accessing Finance is arguably the single greatest barrier for many who are considering self-employment. I help business owners to consider the amount of money they may need to build and grow their business by looking at the different options available and working with them to secure the investment their business needs.
What's the most rewarding part of your job?
Starting a business is often something which doesn't happen overnight. It's often the result of many months, of soul searching and planning. The best part of my job is seeing all those plans come to fruition and seeing the idea grow from outline ideas on paper into a reality and then seeing the business develop and prosper.
It feels incredibly rewarding to know that Finance For Enterprise has played a part in helping them to achieve those goals.
What did you do before joining Finance For Enterprise?
Straight after leaving school I joined a high street bank. Little did I know at the time that I would work there for over 30 years! I spent half of that time supporting small businesses, which I really enjoyed. In 2009 I felt ready for a new challenge and joined an organisation which helped to support businesses in the BME sector where I worked as a generic Business Adviser.
My job was to help business owners work through the different aspects of setting up a business from scratch.  Many of the people I supported had little business experience and I helped them develop the skills needed to run a small business effectively, including helping them to prepare documents such as a cashflow forecast and writing a business plan. I was often amazed by the sheer diversity of the businesses which were being successfully developed and it proved to be invaluable for my current work at Finance For Enterprise.
Can you tell us about a deal you are particularly proud of?
There is something very special about supporting new businesses. Very often the lending we provide can new entrepreneurs to take that proverbial leap of faith, enabling them to invest in new equipment or sign a lease on their first business premises. There is something very special about the moment.
One of the more memorable deals I was involved with happened a couple of years ago when I helped an ambitious entrepreneur to launch a unique beauty salon in the picturesque village of Tickhill. This wasn't just any old salon though and the owner of the business had big plans for her new company.  After enjoying a great deal of success with the business, she recently sold the business.
More recently I helped a local butchery business in Barnby Dun. The local village butcher which had been trading for nearly a century closed its doors and Richard Lambert, an experienced butcher in his own right felt there was a need in the local community for the much missed local butcher. As a resident in the village I feel incredibly proud that the loan I helped him to secure played a small part in the success he is enjoying.
What has been your career highlight to date?
During my time working in business banking I won a national competition called 'dream machine'.
I was named as one of the top five regional salespeople in the bank. as a reward the winners from each region were invited to London to meet the directors of the bank. It was an amazing experience and we were even treated to a West End show!
What was your favourite subject at school?
I loved history, especially the Tudor period.  There were so many events which took place which could have changed the entire course of English history.
And your worst?
Games & PE! I hated it. I was one of those children who would usually find themselves amongst the last to be picked for any team at school and when it came to athletics I was always a strong contender for the wooden spoon… bizarrely I always seemed to do quite well in the egg & spoon race!
What was your first job?
I was inspired so much by the Tudors that I set my sights on becoming a history teacher. I quickly realised to do that I would need to go university and work towards a degree. However, it would have meant leaving my boyfriend which I didn't want to do, so I abandoned the idea.
Instead I applied to my local branch of Barclays bank, recalling a talk that one of their members of staff gave at school. They made it sound really interesting and I felt that was the job for me! After initially joining as a junior and then twelve months later I became a cashier, I began to realise a career in banking offered  very a different experience to the one described to me at school!
As for my boyfriend… he became my husband and we've been happily married for 33 years.
Do you have any hobbies?
I really enjoy going to watch horse racing. I've visited many different tracks throughout the UK and love the atmosphere, the sense of anticipation and then the excitement as the race begins. My favourite racing courses are York and Ascot.
I was hoping to treat my daughter to a trip to Royal Ascot this year as part of her 21st birthday celebrations however, due to the meeting not being open to the public this year I am aiming to take her next year for her 22nd Birthday instead.
When I'm not at the races I try to keep fit and healthy by visiting the gym regularly and enjoy swimming. I have also just discovered catch up TV, so I've spent more time than normal watching my favourite programme.
Tea or Coffee?
Coffee, although prosecco comes a very close second!
Do you have any guilty pleasures?
Cocktails!  I make a great Espresso Martini, which combines my love of coffee and alcohol in a single drink. I'm quite partial to really nice chocolate, particularly from Hotel Chocolat.
What is still to do on your "to do" list?
I wouldn't say I'm particularly well-travelled and would like to change that. In recent years I've been on my first cruise, which took in the Mediterranean. I enjoyed the experience so much that my husband and I quickly booked a second. We're hoping to explore the Norwegian Fjords on a cruise ship in the future.
The biggest gap on my 'to do' list is visiting the US and explore the west coast. The trip would begin at the Grand Canyon and make our way to the Californian cost before ending our trip in San Francisco and visiting Alcatraz and the iconic Golden Gate Bridge.
What advice would you give someone who is considering a business loan?
One of biggest challenges many entrepreneurs face is knowing how much money they need to borrow to build their business.  It's a process which seldom takes place overnight and it can take time for new business to become profitable. Spend time carefully working out your survival budget which will give a clear indication how much money you will need to borrow and only borrow what you need.
There is huge different between a loan and a grant. It has always surprised me how some business owners and new entrepreneurs view a business loan as if it's free money. Always remember that if you're applying for a loan, you are ultimately liable and the money you are borrowing must be repaid.