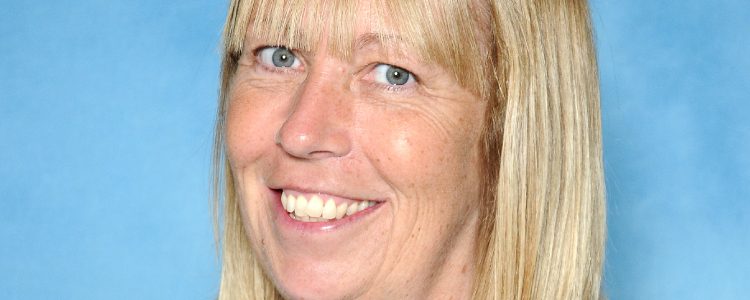 From an early age Jane Cusse was keen to work in the banking sector. Inspired by her love for maths, as a child Jane even set up her own bank in her parent's living room before going on to work as a small business relationship manager. Since joining Finance For Enterprise in 2017, Jane helps businesses in Grimsby, Hull, Lincolnshire and throughout East Yorkshire to access the wide range of lending options offered by the alternative lending provider.
1. What is your role at Finance For Enterprise?
As an investment manager my main role is to help business owners secure the funding they need to grow. When a company has been rejected by a traditional high street lender it can mean placing future growth plans on hold. My job is to help businesses unlock those potential lending barriers.
2. What's the most rewarding part of your job?
As a social enterprise, the way in which funding is provided by Finance For Enterprise is very different to traditional high-street banks. One of the most rewarding parts of my job is helping entrepreneurs to access the funding and support they need to realise their ambitions.
I had worked in banking for more than 25 years and spent about half of that time specifically supporting small businesses as a relationship manager. However, I felt lending decisions were increasingly being based upon quite a rigid criteria. Decisions were increasingly being determined by a person/computer sitting in another part of the UK, with little understanding of the real challenges entrepreneurs face; this could make it exceptionally hard for business owners to access the support they so desperately needed.
We take time to get to know the entrepreneur, explore their ideas, forecasts and past trading history. This enables us to gain a much better insight into how the money will be used and it means we can often help business owners when traditional high street lenders are unable to offer support.
3. Can you tell us about a deal you are particularly proud of?
During my career, I've had the pleasure of working with some amazing businesses, which have gone on to enjoy a great deal of success; but one which has always stuck in my mind was a small company in Scunthorpe called Aquanauts.
The company had started off life a few years earlier and provided swimming lessons, but they were restricted on how many lessons they could offer. Their services were in high demand and needless to say, had a long waiting list.
They also wanted to do more to help children with additional needs and felt to achieve this vision they needed to build their own swimming pool.  I helped them to secure the vital funds to make their own pool a reality.
It's been fantastic to see how they used the funds provided by Finance For Enterprise to transform a former industrial unit into a bright, welcoming swimming facility which is enabling the company to develop and grow.
Since building the pool, the company has gone from strength to strength and more children are now enjoying their swimming lessons. I was particularly proud of helping Aquanauts to succeed, because not only was it built around a fantastic idea, but it was also the very first loan I completed at Finance For Enterprise!
4. What was your favourite subject at school?
Some children have an aptitude for letters and words, others for dates and capital cities, for me it was always numbers. I loved maths and from an early age, I realised that I had quite a good head for numbers.
For many children, the prospect of sitting in a double maths lesson would be enough to fill them with dread, but for me it was something I used to get quite excited about!
5. ….And your worst?
For five years, German was my nemesis!
I found learning languages very difficult, but studied both French and German. To my dismay, when it came to taking my GCSEs a foreign language was mandatory. Seeing it as the lesser of two evils, I chose German over French, thinking it would be slightly easier, but I really struggled with my verbs and pronouns.
Looking back to my school days, I think I was more pleased about saying auf wiedersehen to the dreaded subject than I was about doing well in my maths GCSE.
6. What was your first job?
From an early age I wanted to work in a bank. My parents would collect paying in slips during their visit to the local branch and I would spend hours playing 'banks' at home. I helped to run the school bank which operated during secondary school and after completing my studies I joined the YTS programme at Midland Bank.
During my training I was given a good insight into how banks worked. I spent time working in every department, from learning how to manually input cheques (It was a long time ago!) to working the switchboard, as well as fulfilling my childhood dream of working as a cashier – although it was very different to playing 'banks' at home!
7. Do you have any hobbies?
My five year old daughter keeps me very busy, but after she's gone to bed I quite enjoy reading crime fiction. My favourite authors are James Patterson, Lee Child and Martina Cole. I've always found it quite hard to put them down once I've started.
8. Tea of Coffee?
I like to start my day with a latté from the café in the Grimsby Enterprise Centre, where I'm based. After that, it's coffee, white with no sugar please!
9. Do you have any guilty pleasures?
I'm a self-confessed soap addict, and whether it's Emmerdale, Eastenders or Coronation Street, I like to keep my finger on the pulse with all the latest developments. I'll set the television to record all three, and then either watch them back to back when my daughter has gone to bed, or save them for a weekend binge, when the housework gets put on hold and the white wine and chocolate are opened!
10. What is still on your "to do" list?
I don't really have a long list of travel destinations on my bucket list, but I would love to buy a holiday home in Portugal or Majorca and be able to just hop on a plane when I fancied a bit of sun, especially during the dark winter months.
11. What advice would you give to someone who is considering a business loan?
Take time to develop your business plan: It's a really important document, not just to satisfy the lender's requirements, but it will help you to outline any potential funding shortfalls as well as helping you to understand how to achieve your business goals.
12. What do you think makes Finance For Enterprise different to other lenders?
Many entrepreneurs become disheartened when they approach their bank, only to find out their application has been rejected. That couldn't be further from the truth and if you're business is based in, The Humber, Lincolnshire, or East Yorkshire, or the Sheffield City Region, our advisors are ready and waiting to help you to achieve your business ambitions.
Working with Finance For Enterprise helps your business to access more than just financial support. As an investment manager, my role is to help your business access the right help at the right time. We work closely with the Humber Business Growth Hub, Humber LEP and Lincolnshire Growth Hub, which helps the entrepreneurs we support to overcome the barriers they face when growing their businesses.