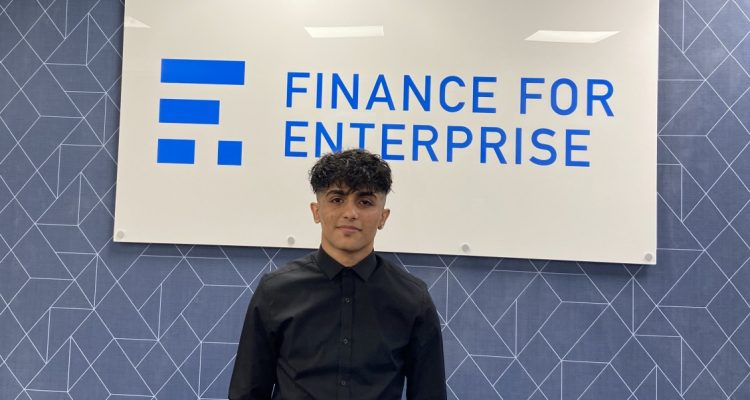 Kashif Sadiq joined Finance For Enterprise in April 2021. Since that time he's been busy getting to grips with his new role as a business administration apprentice. But what does it take to be an apprentice and what does a typical day look like?
As part of his work towards his apprentice qualification, Kash was asked to describe his typical working day. Here's what he came up with:
9:00am – Tutorial
I attend weekly tutorials as part of my apprenticeship programme . Since the beginning of the Covid-19 pandemic, tutorials are held via telephone and help us to understand important subjects which impact upon our day-to-day working lives. This week's session was held by our assessor Jade Hepworth and it provides a chance for us to talk about life outside of work. Topics we've discussed have have included social media, understanding the law, how the Government works and even how to dress appropriately for work. In each session we're asked to answer questions. It's a chance for us to work with other apprentices as part of a team and they are usually quite lively sessions!
9:45am – Arrive at work
As my tutorials are done through my phone, I continue to take part in the session as I travel to work. I live about a five minute car drive from the office and I've been given a lift today. After finishing my tutorial and equipped with my lanyard to give me access to the Finance For Enterprise office, I'm ready to begin my day.
I like to arrive early and after saying good morning to my colleagues and began preparing for the day ahead. Today I've got a number of tasks I need to complete. At present, the office is following Covid-19 procedures and to keep us safe, we all sit two meters apart and ensure our desk surfaces are regularly cleaned. We are encouraged to use hand sanitiser regularly, and there is some available on our desks, as well as hand sanitising stations around the building.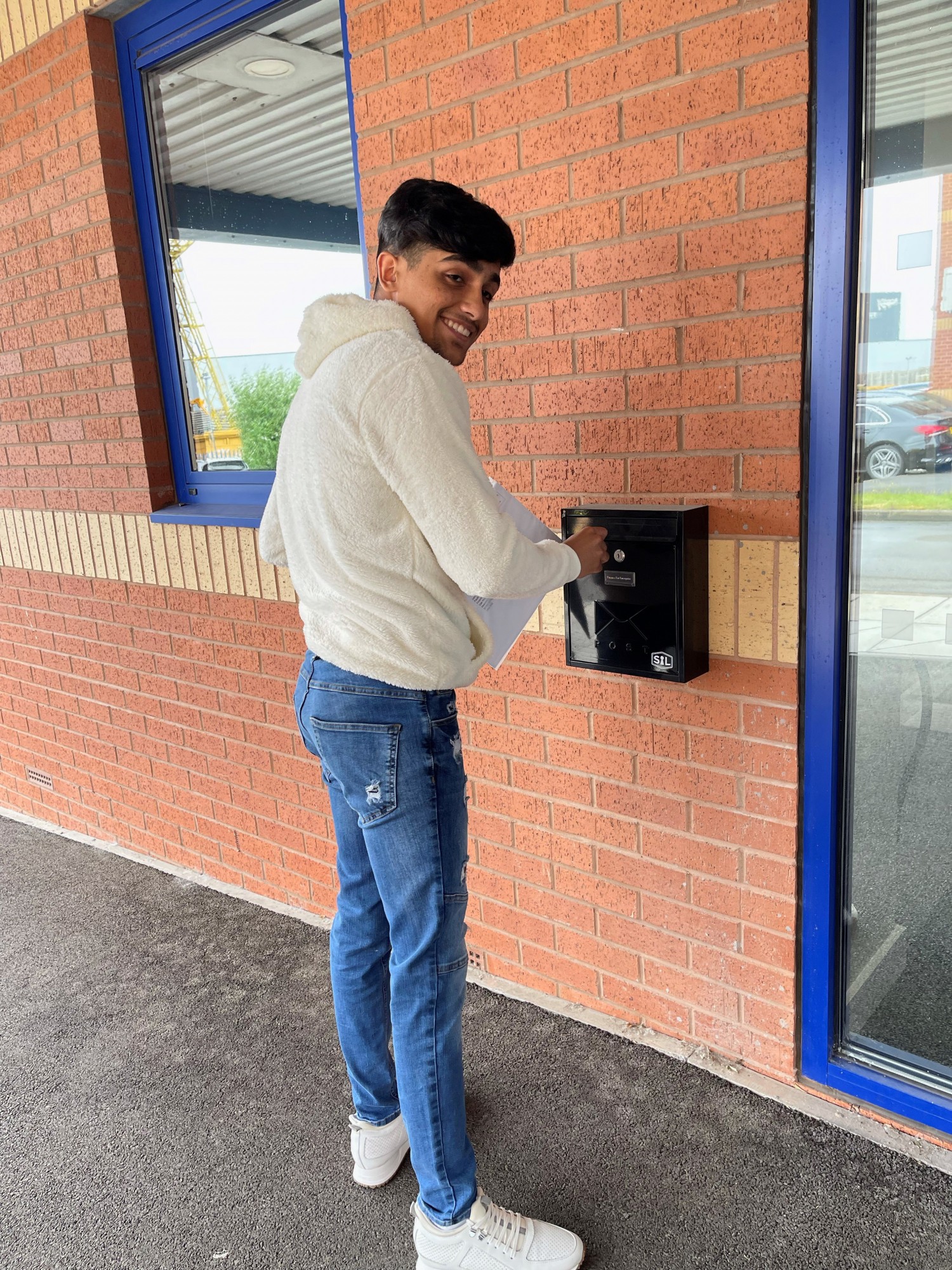 10:00am – Check the post
My fellow apprentice, Christian and I tend to take it turns to collect the post. Today it was my turn.
I went outside with the letter box key, and checked if we had received any post. I collected up the letters and brought them upstairs. When I first joined Finance For Enterprise, Leanne showed me how to open the letterbox. Once the letters were collected, Christian logged them into an excel spreadsheet, which records the mail we've received. Once logged, I sorted the post into the different files and together we ensured the post was delivered to our colleagues.
10:30am – Archiving duties
Christian and I were taught this morning how to archive historical documents. These are loans which have been repaid by businesses which Finance For Enterprise has supported in the past. We were shown by Rebekah Wray, Finance For Enterprise's Portfolio and Compliance Officer how to archive loans which have been repaid, create statements for outstanding loans, as well as producing a loan repayment profile. This document records when loan payments have been made by our clients and highlights any missed payments, as well as loans which have nearly been repaid in full.
12:30pm – Lunch time
Our lunch break lasts for 30 minutes. Today I brought my own dinner and sat in the staff breakout area where I talked to a few of my colleagues. It's a good way of getting to know each other a little better.
1:00pm – Solving a client query
Feeling fresh and ready to get back to work, I returned to my desk. I'd been asked to email a client regarding a query they had sent about their repayment schedule. I checked the information and replied, explaining when the first payment on their loan would be due, payment dates and terms.
1:45pm – Dead or Alive?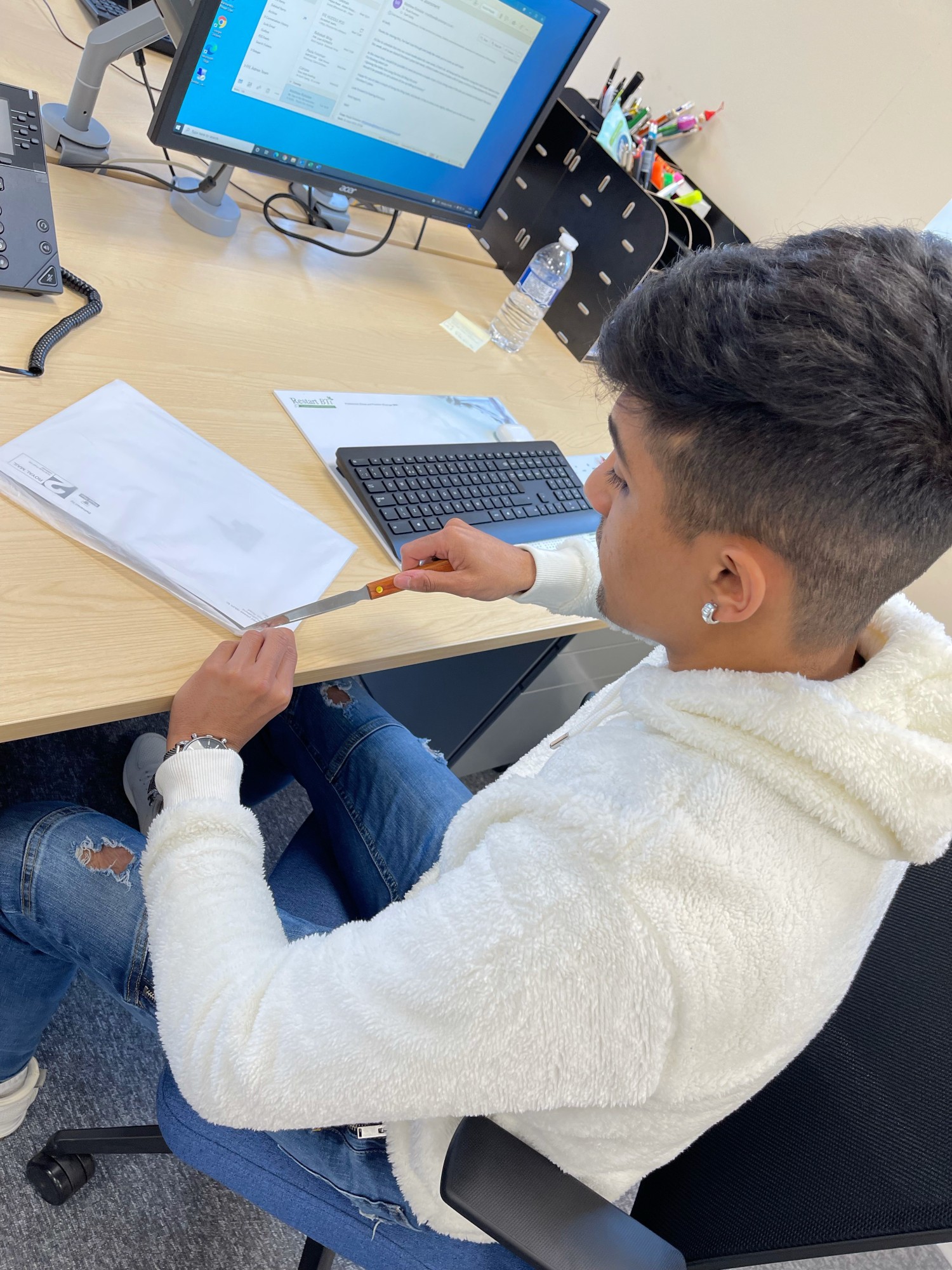 During the past few days, along with fellow apprentice Christian Elvidge, we have been tasked with checking all of Finance For Enterprise's client folders to check whether a folder is live or dead. A live folder means that a loan is currently active. We spend time examining the folders, which are stored in alphabetical order. We cross check every folder with data held within Finance For Enterprise's computer systems to ensure the folder is up-to-date. If the loan is still active, the folder is kept and returned to the correct place.
Loans which have been repaid in full are classed as 'dead'. When a dead file is identified, we record the file details in a spreadsheet and place the file in a box, ready to be archived. This is quite a time consuming task as there are lot of files to go through.
3:00pm – Meeting with Jeremy Meadowcroft
Investment Managers play an important role at Finance For Enterprise, as they help to guide businesses through loan applications, as well as working with businesses which are looking to secure financial assistance. Today Christian and I attended a meeting with Jeremy Meadowcroft to learn more about his work.
Jeremy explained the loan application process and how they are assessed and approved. He explained what Investment Managers look for when making a recommendation for a business loan to be granted.
During our meeting we were given the chance to ask Jeremy questions about his work, why he decided to join Finance For Enterprise, what he enjoys most about his job, as well as learning more about the work Investment Managers do.
4:00pm – Home time
Once we had finished our discussion with Jeremy, it was nearly time to leave the office. I cleared my desk, put all documents I had used during the day in their correct places and put the papers I was working on into the drawer in my desk. I signed out from, so the company knows who is on site and left the office, but my working day wasn't quite finished.
5:00pm – Work towards my apprenticeship
When I arrived at home, I switched on my computer and turned my focus to some work which needed to be completed towards my apprenticeship qualification. I needed to complete a couple of jobs, so that they could be sent to my tutor for marking. After completing the tasks, I uploaded the information to our OneFile Profile, which is used by the college to track our progress. All in all, quite a productive day!