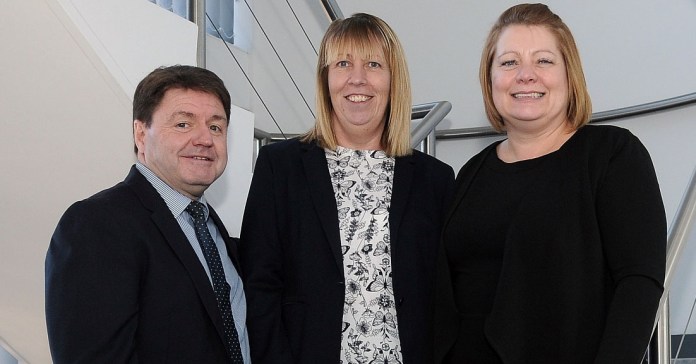 A not-for-profit organisation which is responsible for helping small business owners overcome growth barriers caused by funding shortfalls is aiming to help more entrepreneurs in North East Lincolnshire and East Yorkshire after launching a new regional office.
Over the past twelve months, Finance For Enterprise has seen growing demand from business owners based within the region who have requested access to loan funding to fuel future growth. In order to meet rising demand, the company has launched a new office to provide support for the region's entrepreneurs.
Based at the Enterprise Village, located in Prince Albert Gardens, Grimsby, Finance For Enterprise will deliver specialist support aimed at helping new entrepreneurs and growing SME businesses based within the region to access tailored loan funding and will be headed by experienced Senior Investment Manager Tim Daniels and new Investment Manager Jane Cusse.
Tim joined the Doncaster-based company in 2012, helping the region's SME's to access the most appropriate forms of financial lending. With more than 40 years' experience working in the banking and finance industry as well as also operating his own business, Tim will be supported by Jane Cusse.
Jane has spent most of her 26 year finance career supporting business owners in Grimsby and Lincoln with the Royal Bank of Scotland. After leaving her bank role in 2016, Jane has worked with the North East Lincolnshire Investment Hub, where she has used her knowledge and expertise to guide business owners through the process of applying for business loans and grant funding.
Launched in 1985, Finance For Enterprise provides a wide range of tailored financial and business support to pre-start and growing SME businesses when traditional bank lending is not a viable option. The organisation acts as a Start Up Loans delivery partner and joint Fund Manager for the Northern Powerhouse Investment Fund, which is underwritten by the British Business Bank. Loans provided by Finance For Enterprise can range from just £500 to £150,000.
Andrew Austwick, Executive Director, Finance For Enterprise said:
"Over the past twelve months we've seen more businesses from North East Lincolnshire and within East Yorkshire apply for business loan funding to fuel future growth projects. It's a clear sign that business confidence within the local economy is returning. We have provided support to local businesses in the region for a number of years and we felt the opening of a new regional hub would enable business owners to benefit from greater access to face-to-face support, as well as reflecting our own commitment to support the local economy.
"Our new members of staff each bring with them a wealth of experience and knowledge of the banking and business loan lending sector, as well as an understanding of working with businesses of all sizes in all sectors to ensure they are signposted to the available financial sources which best suit the needs of their business, whether looking for the funds needed to launch a new business venture or ready to grow and expand."