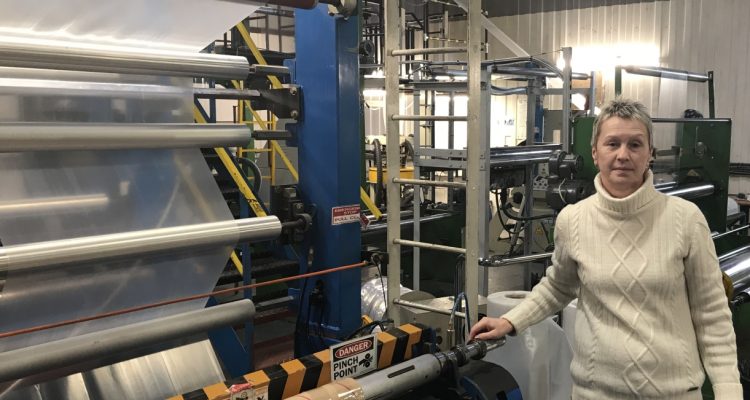 A Louth-based packaging company, which has seen demand for its products increase threefold to help the UK's front-line battle against Coronavirus, has secured financial backing from Finance For Enterprise.
Extrupol Packaging received the significant new order from one of its longstanding customers and was tasked with producing a range of sterile packaging, which will be used to protect sterile surgical equipment, uniforms and cleaning products, helping to reduce exposure to NHS staff working in hospital operating theatres, intensive care units and hospital wards.
The products use special polymers to prevent contamination from entering into the hospital environment and with the large order secured, Extrupol Packaging realised the increased demand for raw materials would place pressure on its cashflow. Recognising additional finance would be needed, the company turned to Finance For Enterprise for help.
Working with experienced Investment Manager Tim Daniels, the packaging specialist quickly secured a new £50,000 loan, funded using Finance For Enterprise capital, enabling the new products to begin rolling off the company's production line.
Extrupol Packaging has been operating in Louth since 1982. It is run by husband and wife team Simon and former doctor Marina Wittey. In 2008 the company began manufacturing its own range of high quality polythene products and relocated to a 10,000 sq. ft. facility a year later.
Today, the company turns over in excess of a million pounds per annum and employs 13 members of staff, who supply high quality polythene products used in the healthcare, energy, automotive and food and drink sectors.
The company regularly works with companies who supply the NHS and it produces a range of specialist products which are used in chemotherapy treatment, blood transfusions, as well as providing sterile packaging to protect garments during surgery.
Marina Wittey, Financial Director of Extrupol Packaging, said:
"The NHS response to Covid-19 has seen many hospitals review their procedures to create a clean, sterile environment to protect both patients and staff. In many cases, the amount of time spent cleaning hospitals and changing uniforms regularly to prevent the spread of infection has been escalated.
"We have worked with a specialist supplier who provides sterile cleaning products, uniforms and surgical equipment to the NHS for more than 20 years. When our products enter the healthcare environment, they must meet stringent safety standards. We were approached to fulfil an order which was three times larger than a typical one and we knew it would place significant pressure on our cashflow. Having worked previously with Finance For Enterprise, we called upon them for help.
"From the outset Finance For Enterprise understood our business model and helped us to secure the funds we needed to fulfil our orders. The time taken between securing a lending decision and being able to draw down the funds happened within just a few days. As a result, new products are now rolling off our production line and will be quickly distributed to hospitals; something which wouldn't otherwise have been possible."
Tim Daniels, Senior Investment Manager at Finance for Enterprise said:
"Many businesses are facing a great deal of uncertainty at present. At Finance For Enterprise we understand helping businesses to overcome short-term hurdles can result in long-term success. The loan application was supported with a clear business plan and cashflow forecasts, which illustrated the importance of fulfilling the order quickly, to ensure the finished products will reach the front line fight against Coronavirus as soon as possible.
"The success Extrupol Packaging is enjoying brings some much needed good news for the manufacturing sector, as well as enabling the company to play an important role in safeguarding the lives of healthcare workers and patients."