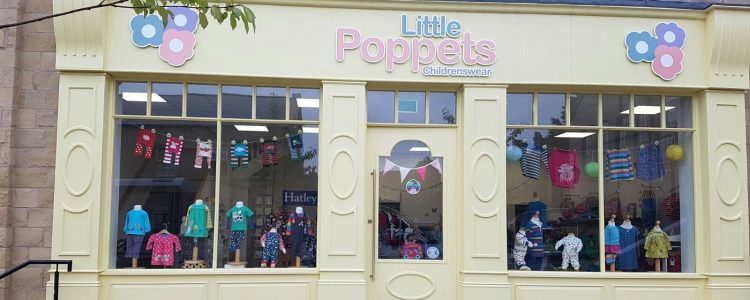 Established in April 2015, by Michelle Barnes, Little Poppets Childrenswear offers high-quality organic baby and childrenswear including brands such as Frugi, Kite, Mayoral, Lily + Sid to name a few.
Previously located at The Pot House, Silkstone, an opportunity arose to relocate to the new Fox Valley Retail Park at Stocksbridge.
Opening in a boutique style unit, the space was a blank canvas to create the vision Michelle has always dreamed of. Fox valley was the perfect place to do this, it is on track to become the shopping destination of North Sheffield.
With over 10 years retail experience, Michelle personally selects each garment to ensure premium quality and has set to work to build the Little Poppets brand. In addition to the retail unit on the ground floor Michelle has also created a play and craft area for Little Poppets to enjoy, located on the first floor.
Speaking about how the Start Up Loan has helped, Michelle commented, "The relocation has been perfect for my business, the customers love it too. From the start, the support from Gillian at Finance For Enterprise has been fantastic. She really understood my business and provided access to the funds for me to grow my business to what it is today. I have now been able to take on a member of staff and the future is looking bright."